Your Private Web3
Bitcoin Exchange
BUY/SELL PROCEDURE:
Register – Buyer and Seller register at our Private Bitcoin Exchange. 
2. Certify – Proof of BTC and USDT from both parties. Seller will certify their BTC and USDT Address; Buyer will certify their USDT and BTC Address. Note: to certify ownership of a private address, you must deposit $100 of Bitcoin and $100 amount of USDT/Tether from your respective registered digital wallet on our Private Bitcoin Exchange. Once verified, you will be marked as certified and you may list your offer to buy or sell.
3. List Your Offer – Select the "Make New Offer" button on your Private Bitcoin Exchange dashboard and list the amount of Bitcoin for the 1st tranche. Repeat for each round until the entire amount listed in the LOI is completed. Note: We keep your address private, but we do verify that the amount is indeed in the BTC address provided for each round.
4. Accept Offer – On Your Private BTC Exchange Dashboard, Buyer will click on the offer in Green (showing BTC funds are certified) and display the correct discount amount. Your exchange screen will then display the amount of BTC, the current rate, and the discount and will list the amount of USDT you agree to send. Once everything looks good click "Accept Offer."
5. Completion of Transaction – Buyer and Seller will each receive their own private digital escrow Bitcoin and Tether addresses for this transaction ONLY. As soon as both parties send respective funds to the escrow addresses, funds are immediately disbursed to all parties.
Repeat the above procedures for each round until the tranche schedule is exhausted.
Buy or Sell Bitcoin 24/7
In Seconds
Buy or Sell large amounts of Bitcoin from the privacy of your wallet in seconds – All funds are held in your private escrow wallet, verified then transferred instantly.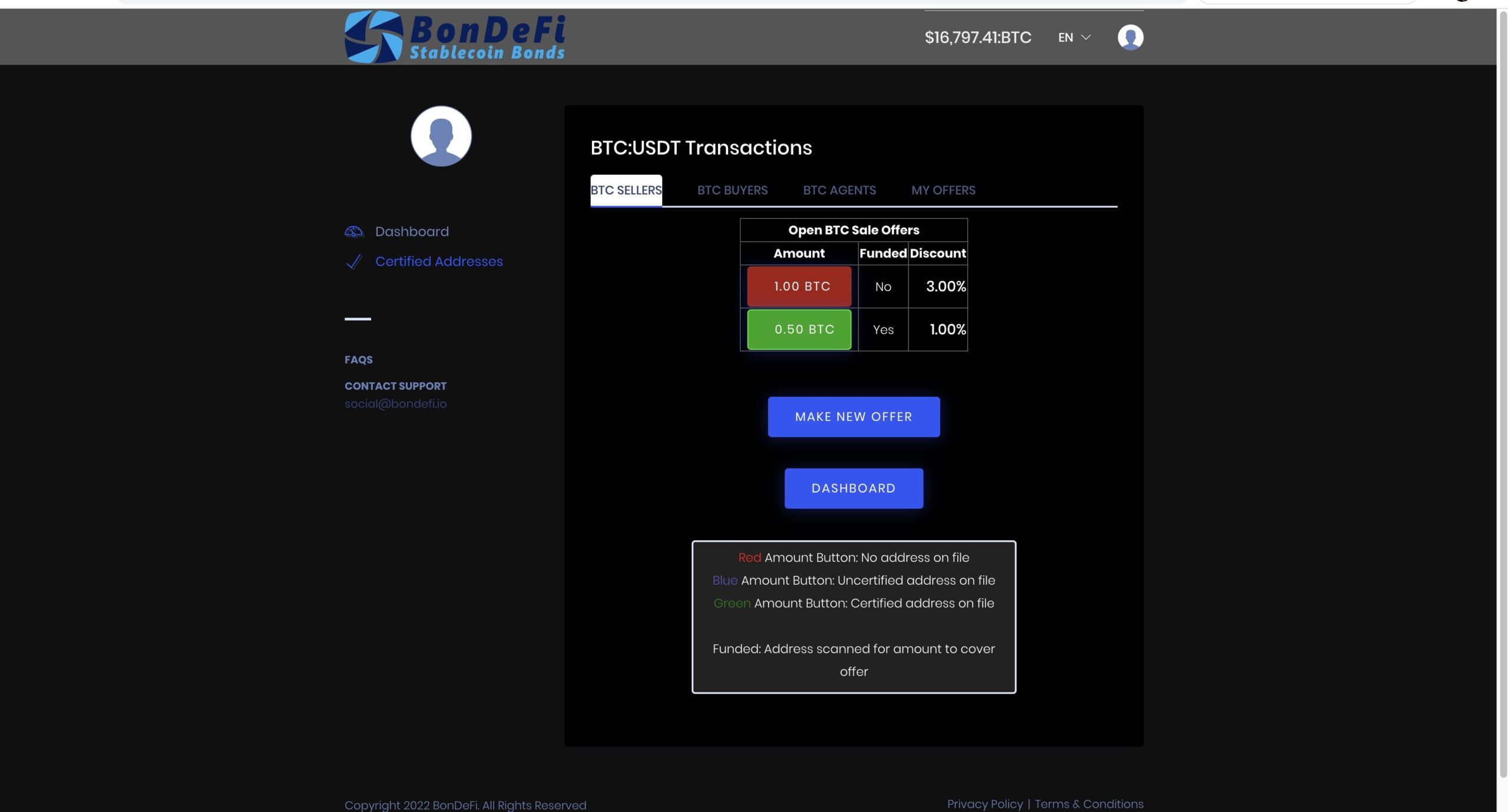 BonDeFi's Desktop gives you a way to Verify Funds, Manage and Complete your Bitcoin transaction in a Simple, Secure application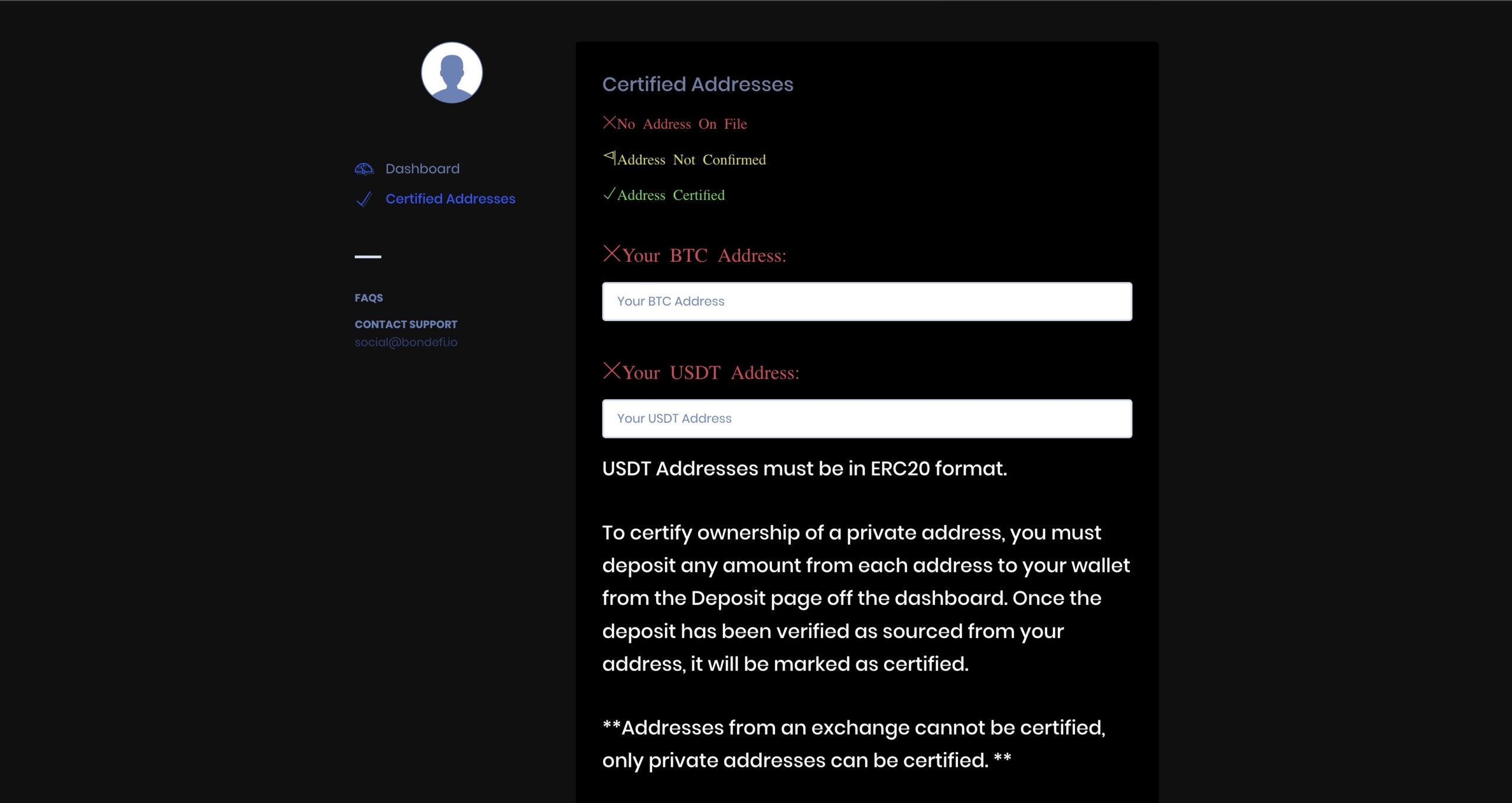 Send and Receive
Send and receive securely with a QR Code or address. This allows instant certification of your Bitcoin or USDT.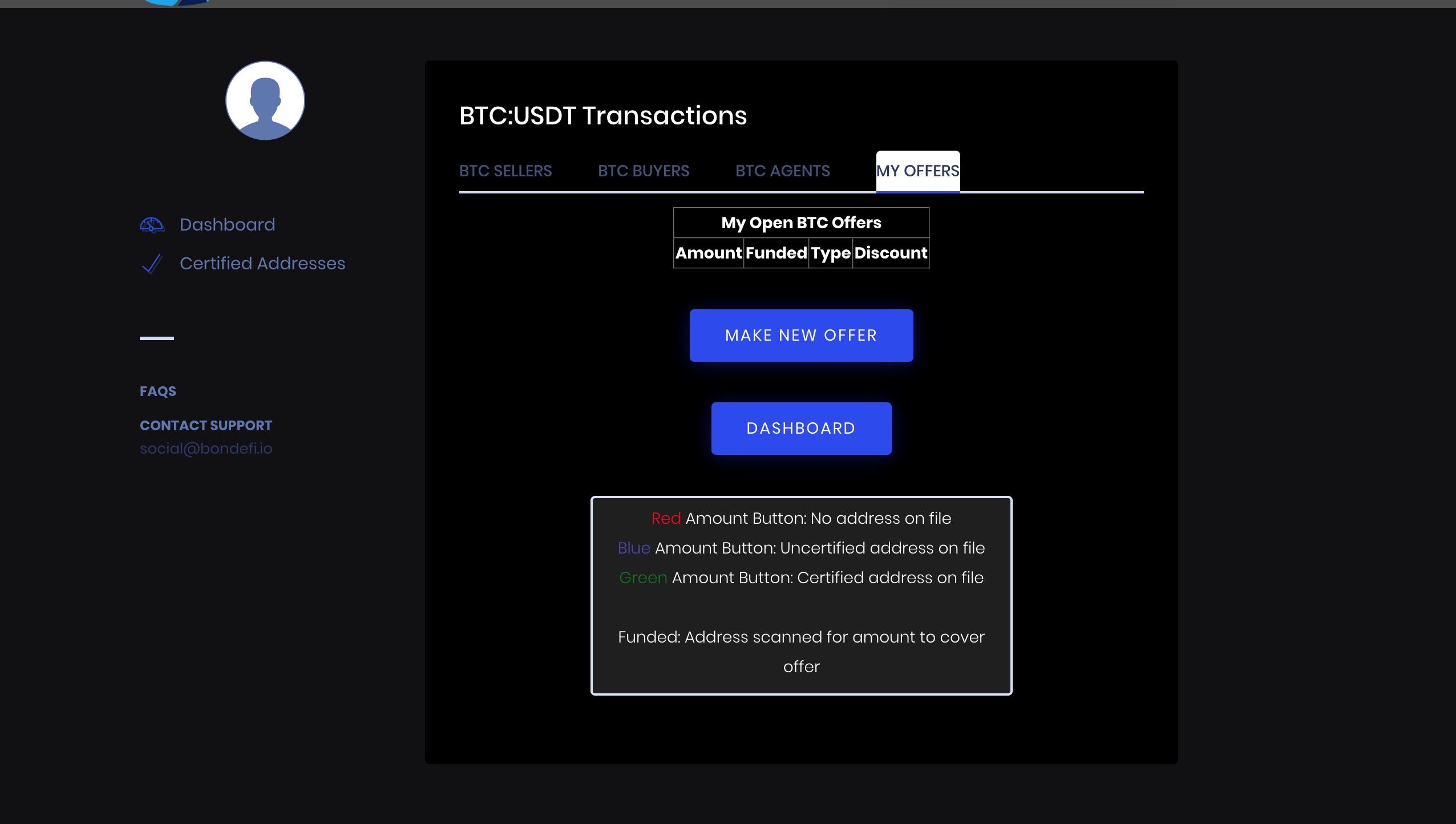 Friendly and Trusted Dashboard
Keeps all of your data Private, Secure and easy to manage.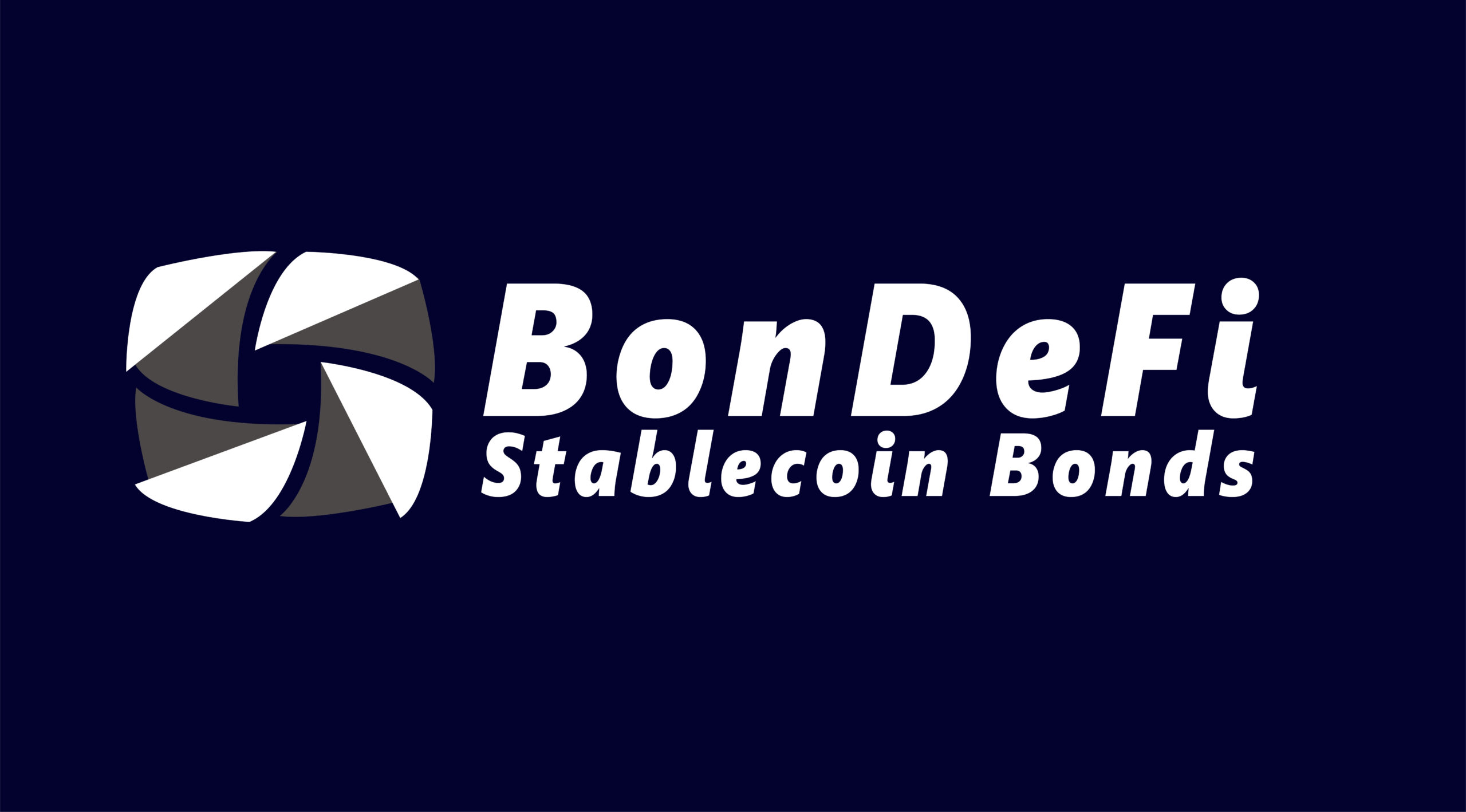 BonDeFi was founded by Tom Meredith, inventor of the Smart Contract and Atomic Swap wallet, and his team of fellow Harvard MBA and Stanford graduates. We've been adding value to the digital currency industry for over a decade, with clients in 14 countries. Being a technology leader give us tremendous "First-Mover" advantage to set global standards.
300 Colonial Center Parkway. #1000
Roswell GA 30076
Important Note: Digital Currencies are a high-risk investment. The value of digital currencies can fluctuate and investors may lose the capital they invest.
Digital currencies are not bank deposits, are not legal tender, are not backed by the government, and accounts and value balances. BonDeFi's products and services are not subject to the US Federal Deposit Insurance Corporation or Securities Investor Protection Corporation, or any other non-US governmental or government-backed protections. Legislative and regulatory changes or actions in any jurisdiction in which BonDeFi's customers are located may adversely affect the use, transfer, exchange, and value of digital currencies.